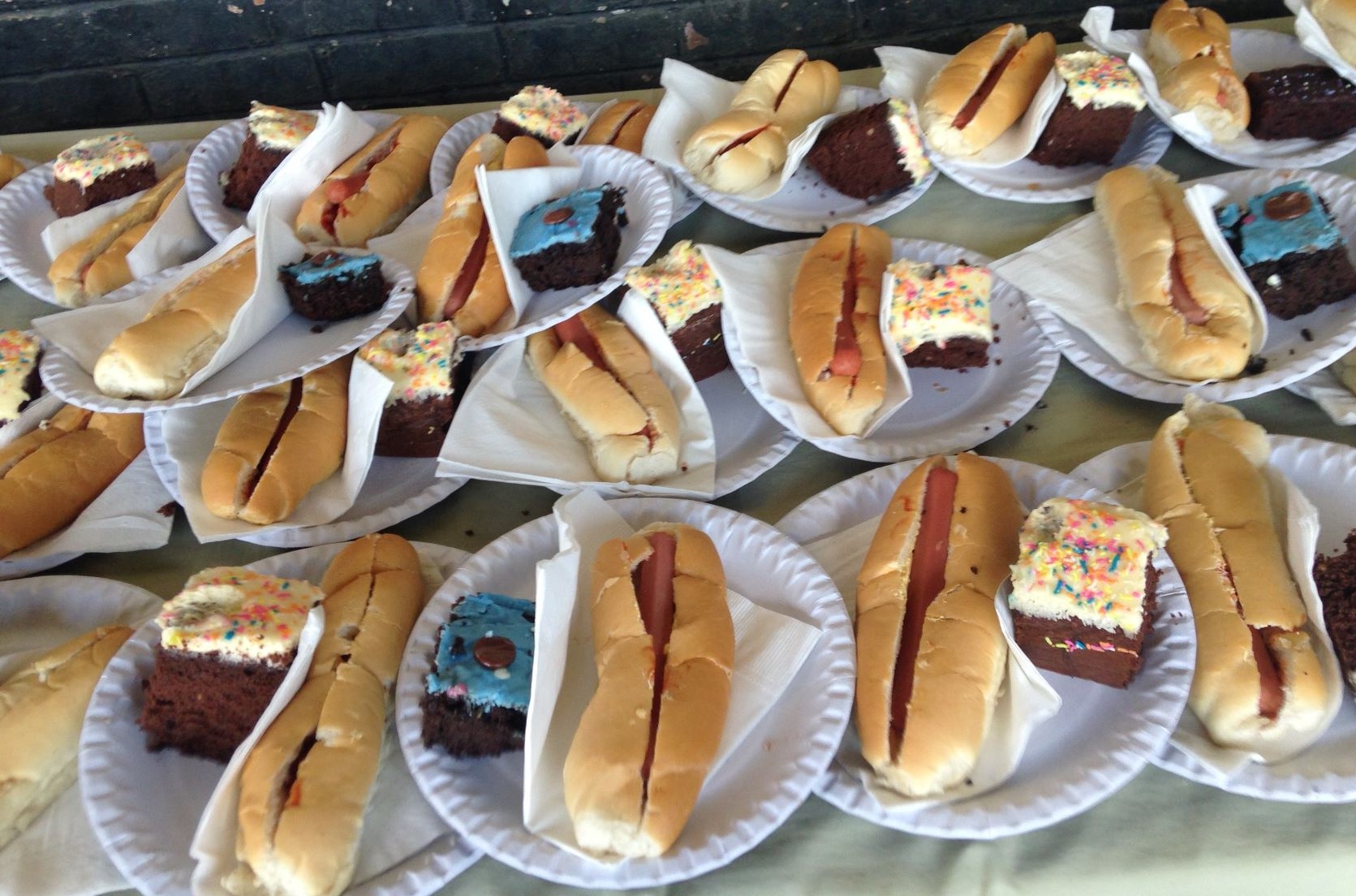 The Social Responsibility programme aims to reach out to others less fortunate than ourselves and with a particular focus (not exclusively) on children. Please let us know if you would like to be involved, or if you know of another programme you think the church should be involved with.
Here is a list of the current outreach programmes that the Church of the Ascension is involved in:
Bonginkosi Self Help Project (includes the Winter Warmth project)
Sizanani Christmas Bags
Never Never Land Creche
Below please find more details about these social responsibility programmes:
---
Bonginkosi Self Help Project
Who are we?
We are a group of Christians primarily from the Church of the Ascension (Anglican Church in Hilton, KZN) meeting with local folk (mainly adult Zulu people) +- 150 who support about 600 dependents.
Where are we located?
This group operates in Sweetwaters KZN – a very impoverished semi rural area of the KZN Midlands.
Motivation?
After reading what God says in Isaiah 'Who shall I send and who will go?' – the answer from us was 'Here I am Lord send me.' We live in an unequal land where millions suffer. We have to respond and we feel called to go in the power of the Holy Spirit and do whatever He calls us to do in His power. Over these past 36+ years we look back and realise it has been a huge privilege to have been entrusted with this project – to God be the Glory.
What do we do?
Together as a Group, we explore ways to encourage more sustainable, dignified and Christlike lives. Pre Covid we would meet once a week where the focus of the morning was a Church service with particular emphasis on bible teaching. Post Covid we meet about once a month, have a short message outside the church building, and serve the community.
For over 36 years we have embarked on various entrepreneurial projects such as handmade crochet wool blankets; crochet hats from waste plastic bags; candle making; hand sewing embroidery; machine sewing (in particular quilts from scraps, school uniforms and clothes for the family); agricultural projects with donated seed; and brick making.
We have also had educational projects – learning to read, improvement of English & life skills. Allied with that has been a sightedness project to subsidise glasses for those who have poor eye sight and subsidising Zulu bibles & dictionaries for the members & their children.
We have also helped subsidise Phungu Luthu toilets (Air Ventilated Pit Latrines) for project members who have been chosen by the Project Committee as the most needy – disabled, very old, very poor etc. One of the members has been empowered to build Phungu Luthus and now runs this as a successful business.
We have conducted modules of health training especially in the area of Aids, Cholera, basic first aid, nutrition and gastro enteritis using various aids such as video, medical experts, playacting, social workers etc. and we provided our members with basic first aid boxes.
We have a care program of visiting the sick at home or in hospital and praying with the bereaved after the deaths which occur among our members. We also help with transport to hospitals and aids hospices where necessary.
We distribute the food and goods donated by Container Ministry (Grace Fellowship in Umhlanga) and others.
We assist our members run a stokvel (savings club) to assist with funeral costs.
Testimonials: Changed Lives
Bonginkosi Mtolo was born with two thin useless legs. When we met him as a young boy he was dragging himself around in the dust around his hut. He is illegitimate, has a 'step father' who abused him and has never been to school. We discovered he had no birth certificate so we set about the long task of proving that he existed. He was 18 by the time we achieved this (in the old SA +- 1990). He now is able to draw a disability pension and has real standing in his family. We also found him 2 wheelchairs, 1 at home and 1 at the Church so he doesn't drag himself around anymore. We subsidised a specially built toilet (Phungu Luthu) for him at home so he could wheel himself into the toilet by himself for the first time. We take him in the truck to our meetings and he is a helper with the distribution and selling of basic food stuffs (at cost) from the back of the project truck. He is now a grown man with some measure of social and personal respect in Sweetwaters.
Sihle was orphaned at an early age. His plight was brought to our attention when he was still quite young. He was not wanted by any of his extended family, who were themselves struggling to eke out a living, as none of them had any income. At one time he was reduced to spending most of his time in a chicken coop and was not attending school. His prospects were grim. We arranged with a local school to pay his school fees, bought him a school uniform to replace the tatters he was wearing and provided him with small amounts of food. Sihle managed, against all odds, to pass his matriculation examination. When he came to a church service about a year ago, he told us how grateful he was for our support, and that he was working for a fast food outlet. He was hoping to continue his studies, but did not have the resources to fund additional training. He is trusting in Jesus to direct his life. We are all so encouraged by his tale of victory over desperate odds.
Mabongi was orphaned during 2008 whilst in grade 11 and had to drop out of school in order to care for her two much younger siblings. During this time she fell pregnant and had a healthy little girl in 2009. Last year she was able to attend the church service run by Sarah, who was able to assist her with the school fees and food and clothes for the orphans. Through the encouragement of and counselling by one of the helpers, her marriage to the father of the child was successfully negotiated, and she and her siblings have been absorbed into her new husband's family. Mabongi continues to thank God for providing for her, the new baby and her siblings.
Manono is mentally and physically challenged. She cannot care for herself and needs to go regularly to hospital by taxi. We help her with fares to get there as well as helping her with extra food when necessary.
Sipho has been empowered to build Phungu Luthu toilets (Air Ventilated Pit Latrines) for project members who are the most needy – disabled, very old, very poor etc. He now runs this as a very successful business.
Beauty Zuma had minimal education and cannot follow a knitting pattern, but has taught herself to knit and follows designs from other articles or photographs. We provide her and another knitter with wool that has been donated to us.
Some detailed examples of what we do:
Winter Warmth
Every Autumn, Roma Pridmore, a faithful and energetic member of our Congregation (Church of the Ascension in Hilton KZN), has organised the annual "Winter Warmth" project, and the church's Bonginkosi Project was delighted to be one of the grateful beneficiaries this year. Many beautiful warm items were knitted and other people generously donated cash which was used to buy very reasonably priced winter sweatshirts and blankets. As a result we were able to give every member in the Bonginkosi (Sweetwaters) Project a new jersey or sweatshirt or a blanket and during the bitterly cold winter these were handed out and were welcomed with grateful thanks. Our grateful thanks go to all in the congregation who so kindly contributed to this worthy cause and we acknowledge the love and provision of our God whose Father heart understands the plight of the Poor and Needy.
First Aid Boxes
Some time ago we were told that one of the older Bonginkosi members was in hospital with a "bad finger" and wouldn't be attending meetings for a while. It transpired that she had cut her finger and without adequate and prompt attention the cut turned septic and eventually she went to hospital for a number of weeks where they eventually amputated part of the finger. We were horrified by that incident and after praying about it decided to see if we could get a very basic medical box together for each family represented on our Bonginkosi Membership List. We were helped by members of our congregation collecting ice cream containers with the 15 medical items, and with medical advice from Sister Gill Watson. With the advice of the Bonginkosi Committee and in line with the thinking of the book "Toxic Charity", we asked each member to contribute R5 towards the cost of the Boxes. We were very fortunate to have Sister Mignon Hitchcock come down to Sweetwaters to give a very comprehensive talk on health issues and correct use of the medicines. This whole project has been most enthusiastically received and we thank God for the way He prompted and provided for its success.
Eco bricks
Our new Eco brick project started in May 2019 with a challenge to us to begin this project! With the help of donors (including members of our congregation), we have already paid our members over R22 000 for the 5 782 Eco bricks that have been handed in to date (26/11/2019).
We give thanks to God as we are encouraged by the growing success of this new project for a number of reasons:
Firstly, we are collecting plastic which would otherwise have ended up in landfill sites, scattered over the land or in the dams and ocean;
Secondly, there is almost no plastic litter, in this area of Sweetwaters;
Thirdly, we are able to get some money to our members as payment for their own efforts. This certainly engenders a sense of self-worth/respect.(we try to avoid cash handouts /dependency where ever possible);
Fourthly, These plastic- filled bottles are now enabling an Eco house to be built for a widow in Mooi River, a creche is erected built in Richmond, a wall is being constructed at a primary school in Pietermaritzburg and a senior school in Hilton is about to commence building an Eco classroom. The applications are endless…
Finally, this project has brought a very tangible sense of independence, joy and gratitude as unemployed and poor folk are able to help themselves whilst also cleaning up the environment.
The work of Bonginkosi is varied and organic. Here is a comprehensive list of work undertaken in the past, as well as presently:
1 Church service with emphasis on bible teaching, praying & praising God
2 Assistance with the purchase of Zulu Bibles
3 Transportation of some members to meetings & services
4 Education projects – learning to read, improvement of basic English & Life Skills
5 Paying of school fees & uniforms
6 Assistance with the purchase of English and English / Zulu dictionaries and Atlases
7 Health care education, in particular with HIV / AIDS, Cholera, hygiene, nutrition, gastro enteritis etc
8 Mbubu Creche (day care centre) – assistance with preschool training & donation of toys
9 Mbanjwa Primary School – assistance with educational aids, toys & classroom equipment
10 Soup kitchen for undernourished learners
11 Visit the sick in hospital or at home
12 Praying with the bereaved
13 Assistance with funeral costs
14 Transport sick to hospitals, clinics and AIDS Hospices where necessary
15 Provision of First Aid boxes
16 Bonginkosi blankets – handmade crocheted blankets
17 Crochet hats from waste plastic packets
18 Hand sewing embroidery
19 Machine sewing, in particular clothes and school uniforms
20 Quilt design and manufacture
21 Agricultural projects using seeds donated
22 Eco bricks purchased from members
23 Assistance given to building air ventilated pit latrines
24 Assisting with the purchase of spectacles
25 Collection of various goods shipped from overseas to Durban
26 Distribution of overseas donations of various foods e.g. corn meal, dried fruit & soup mix
27 Distribution of overseas donations of wheelchairs, walkers, sewing machines, material etc.
28 Collection and distribution of bread and other foodstuffs on a weekly basis
29 Distribution of donated clothes and shoes (local and overseas)
30 Distribution of Easter eggs and fresh eggs at Easter time
31 Distribution of Christmas hampers from local churches and charities
32 Collection and distribution of school sports uniform to the local high school
33 Distribution of re-usable sanitary pads
34 Sale of basic foodstuffs at cost
35 Assistance with registration of births & obtaining identity documents etc
---
Sizanani Christmas Bags
For many years a group of gogos in Mphophomeni have run a soup kitchen providing a meal for children in need. In some years they are feeding as many as a 140 children Many are orphans whose families have been affected by AIDS. Peter Irons from Howick, supported by other churches, oversees this NGO, runs Bible Studies and procures the necessary ingredients for the soup to be made. Rosemary Bullock and Merriel Neuman were approached to organise a Christmas party for the children. They procured the names, ages and gender of the children and members of the congregation were encouraged to fill shoe boxes with toiletries, stationary, clothing & Zulu Christian literature. The youth Group were sometimes involved in covering the boxes with Christmas wrapping paper. Then Mary Davidge, assisted by Mignon Hitchcock, Sally Kelly and Jenny Dyer took over. For a couple of years they were discouraged to find that the numbers, ages and gender of recipients differed from those they had been given so for the last 3 years the packages have become generic and unfortunately clothes can no longer be included. Hilton Quarry Spar have faithfully provided us with the donation of hot dog rolls, viennas, tomato sauce, paper plates and serviettes for the party. Ladies in the congregation have kindly baked shoe box cakes. One of the most expensive items for the gift bags is a pencil case and congregants have kindly been sewing some of these. Last year and this year (2021) we will made cup cakes which get packed with the hot dogs into boxes, as a party has not been possible due to COVID.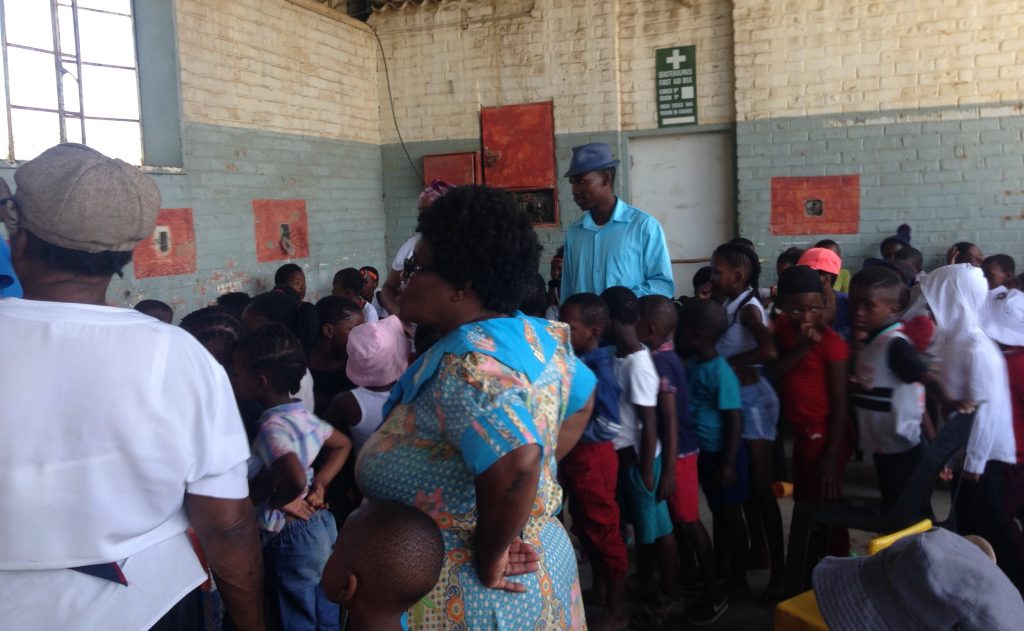 ---
Never Never Land Creche
We are also involved in Never Never Land Creche which is situated near Cedara. Different groups of people belonging to Ascension and other organizations assist Never Never Land in various ways. Zandile Khoza runs the school and also mentors a group of young people living in the community.
These activities are made possible by the Kupugani Fund which was set up some years ago with a generous donation at the time of the closure of the Kupugani organization. Any donations received from the congregation are added to the Kupugani Fund and used for food parcels, NNL assistance, and general appeals which come in from time to time such as assisting a student with no financial means to register at university.